Jordan Spieth nearly missed the cut at the Players Championship, but one fan was in the right place at the right time.
The three-time major winner's tee shot on his last hole of the second round was heading straight for the water. A wringer would have guaranteed you missed the cut.
However, the ball bounced off a fan and returned to the center of the fairway.
Instead of dropping two and hitting three off the tee on the par-five ninth, he eagled to make the cut comfortably.
CLICK HERE FOR MORE SPORTS COVERAGE ON FOXNEWS.COM
Spieth said after his round that he was going to find the fan and thank him, and he kept his promise.
Colorado Springs' Matt, a 23-year-old Marine, received tickets for the rest of the weekend and a flag signed by Spieth, who apologized.
«Sorry and thanks!» he wrote.
ENGLISH GOLFER AARON RAI TAKES THE SECOND HOLE IN ONE ON THE 17TH HOLE OF THE PLAYERS CHAMPIONSHIP
Spieth shot a 3 over 75, so by no means was it a great round.
TPC Sawgrass has generally not been kind to Spieth during his professional career. In his first appearance at the Players Championship in 2014, he finished tied for fourth.
From 2015 to 2021, he missed the cut five times, finishing tied for 41st in 2018 and tied for 48th in 2021. The tournament was not played in 2020.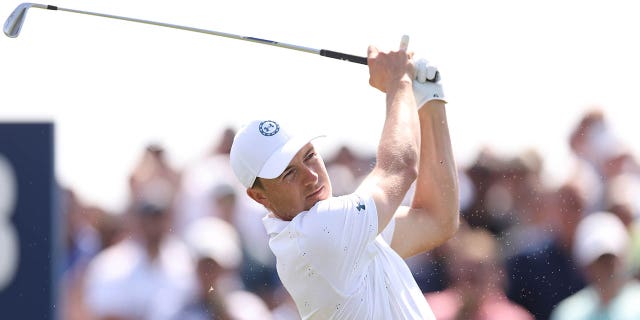 CLICK HERE TO GET THE FOX NEWS APP
Without much pressure on him, Spieth shot a 6-under 66 in the third round on Saturday. He is 6 under in the tournament, nine shots behind leader Scottie Scheffler.