USC quarterback Caleb Williams may have won the Heisman Trophy after a terrific sophomore season with the Trojans, but the message he sent during the Pac-12 Championship Game still bothered at least one person.
Kirk Herbstreit, a longtime college football analyst for ESPN who also counts NFL games for Amazon, spoke with Williams and USC coach Lincoln Riley after the quarterback painted his nails. to read «F — Utah» before the conference title game. USC would end up losing.
CLICK HERE FOR MORE SPORTS COVERAGE ON FOXNEWS.COM
«Can Lincoln keep an eye on that for a bit?» Herbstreit wondered. «That's not a great representation of him or the school. He can paint whatever he wants. Fight On, maybe, would work. But I don't know about these, Notre Dame and Utah.
«That not only represents himself, but 'SC and Lincoln Riley,'» he said. «They need to clean that shit up.»
IOWA STAR'S GRANDPA KILLED IN VEHICLE-PEDESTRIAN INCIDENT BEFORE MUSIC CITY BOWL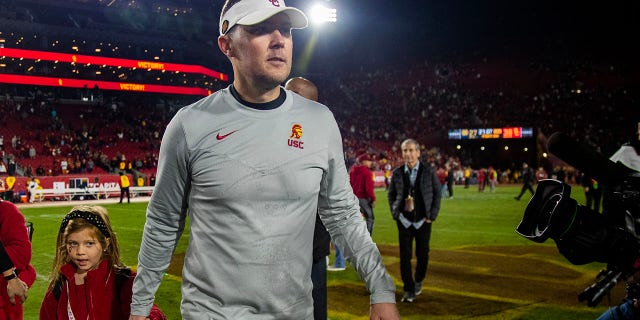 Herbstreit held back and apologized right after throwing the profanity live. When asked by Pat McAfee about what he said, Herbstreit was coy.
Williams was criticized for his nails in the Pac-12 title game. Even in loss, he completed 28 of 41 passes for 363 yards and three touchdown passes. The loss left USC out of contention for the College Football Playoff.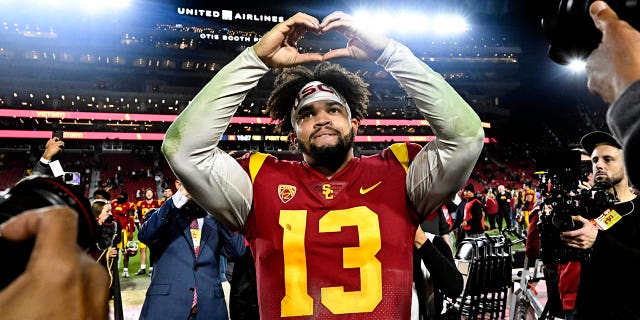 CLICK HERE TO GET THE FOX NEWS APP
USC ended with a January 2 matchup against Tulane in the Cotton Bowl Classic.