Cincinnati Bengals Quarterback Joe Burrow gave away his offensive line cruise trips as a Christmas present this year, but the second-year quarterback has no interest in joining.
During a news conference Thursday to discuss the Bengals' Week 17 matchup against the buffalo bills, Burrow revealed his disdain for the boats.
«I don't like boats, not one type of boat,» he said with a laugh.
BENGALS QB JOE BURROW REWARDS HIS OFFENSIVE LINE WITH EPIC CHRISTMAS PRESENTS
«You're stuck out there. What if something happens?»
When asked by a reporter why he would send in his offensive line with such concerns, Burrow replied: «I thought you'd like it.»
Cruise voyages will have to wait as the Bengals focus on Monday night's game against the Bills.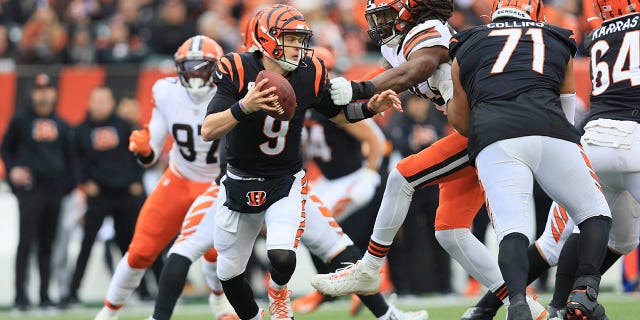 CLICK HERE FOR MORE SPORTS COVERAGE ON FOXNEWS.COM
«We've beaten everyone,» Burrow said. «We know we can play everybody. We've done it in the biggest moments. So, like I said, we're treating every game the same. We've played everybody the last two years.»
«We haven't played the Bills yet, so it's going to be a fun challenge, but they're good on defense, they've got a lot of veterans, and they know how to play within their scheme. They play hard, they play fast, they play schematic sound, so it's going to be a fun challenge.»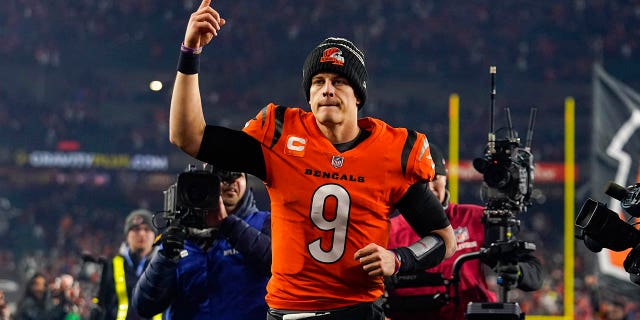 CLICK HERE TO GET THE FOX NEWS APP
A win by the Bengals, who are riding a seven-game winning streak, will give the Kansas City Chiefs the No. 1 seed in the AFC, and the Bengals would take the No. 2 seed.
If the Bills win, they will secure the top spot.